Makati is the Philippines ' financial hub and a large business district located in the Metro Manila Region. With quite a few cultural events, a welcoming atmosphere, luxury skyscrapers, and shopping malls, Makati successfully attract expats and digital nomads to its center. The city offers everything you will need to entertain yourself while staying productive; it is surrounded by multinational and local corporations, weekend markets, music festivals, and the best health care institutions in the country. Therefore, living in Makati puts you at the center of everything.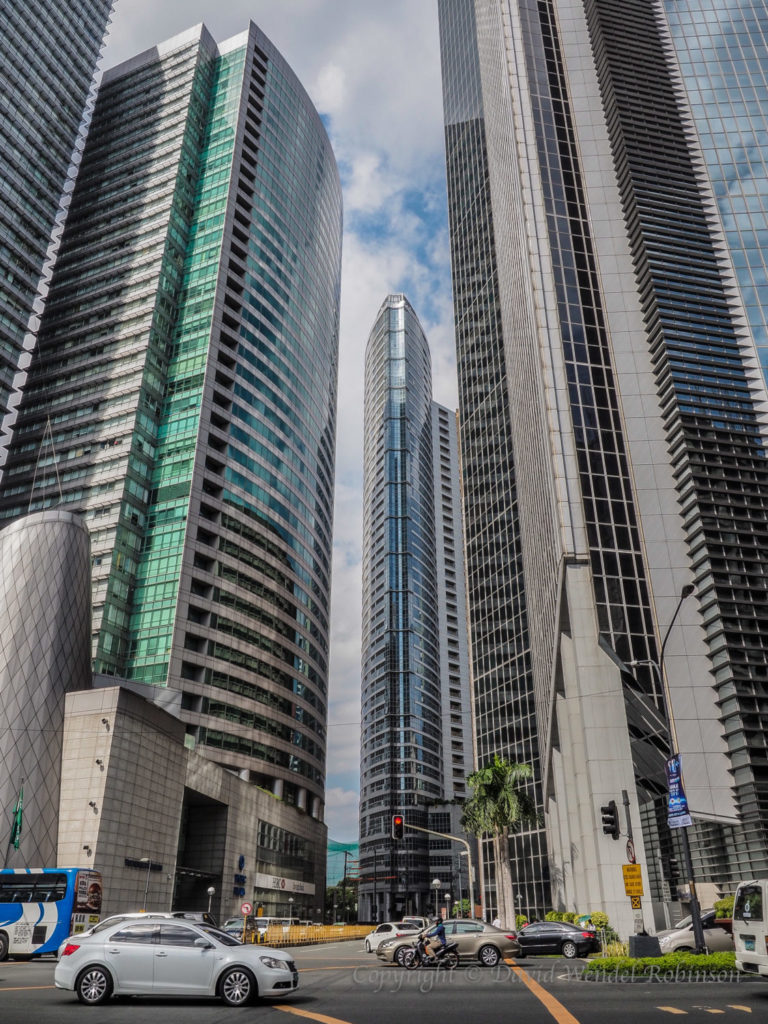 Makati's Climate
Makati experiences a tropical monsoon climate, which may take some time to get used to for those who come from a colder climate. The temperature range in the city at its lowest is 20 °C and the highest is 38 °C. The dry season starts in January and ends in April. This season is the best time to enjoy some outdoor activities because you can expect sunny days, relatively cooler temperatures, and lower humidity levels. However, you will need to be aware that the rainy season is long, beginning in June and lasting to October. This season brings higher temperatures, and with the rising humidity levels, the weather can feel much hotter. Between July and September, particularly in August, the rain is heavy. Prepare to bring an umbrella and to be stuck in traffic jams because certain areas may get flooded. 
Great Neighborhood, Expensive Living
As a highly urbanized city, there are so many great places to stay in Makati. There has been a boom in Makati's real estate during the past decade. Many real estate companies built business headquarters as well as top-of-the-line condominiums and apartments. Most of these residential buildings are located in the Rockwell Center, Century City, Bel-Air Village, Salcedo Village, Ayala Center, and Legazpi Village and most of these areas are conveniently located close to shopping malls, offices, major transportation access points, tourist hotspots, and green spaces. Some of the residential buildings offer Jacuzzis, pools, sauna rooms; massage areas, as well as playgrounds and daycare areas for children. Rent can range from $1,000 to $2,000 per month in the city center. However, the high price tags are actually quite reasonable given the high standards of the buildings, the amenities, and the quality of living. 
Vibrant Culture Scene
Makati is home to numerous important museums that offer every visitor a glimpse of Filipino history, such as Museo ng Makati, Philippine Army Museum, Ayala Museum, and Yuchengco Museum. For any art-lover, Manila Contemporary, Silverlens, Art Park, and The Drawing Room are some charming art galleries to admire local works. Besides the museums and art galleries, Makati has several Spanish-era churches with intriguing architecture, including Our Lady of Guadalupe and Nuestra Señora de Gracia Church in the old town. Makati also houses the Philippines only Jewish synagogue, Beth Yaacov. You can enjoy week-long festivals celebrating French and Spanish Cinema presented by institutions such as Alliance Francaise de Manille and Instituto Cervantes. If you want to attend plays, musicals, and other live performances, venues like Onstage Greenbelt and Carlos P. Romulo Auditorium usually hold these events on a regular basis. 
Cafes to Work or Hang Out
Any digital nomads or anyone who works remotely will be delighted to find out that there are many cafes spread around Makati. These cafes serve good wholesome coffee, mouthwatering food, and comfortable settings. You can hang out and meet new friends here, or you can bring your laptop so you can work and be productive since most of the cafes offer great Wi-Fi connections. Some of the more popular cafes are The Curator (which doubles as a wine bar at night), Yardstick Coffee, Habitual Coffee Salcedo Village, Dean & Deluca, The Coffee Bean, Refinery, and Mudpie Heaven.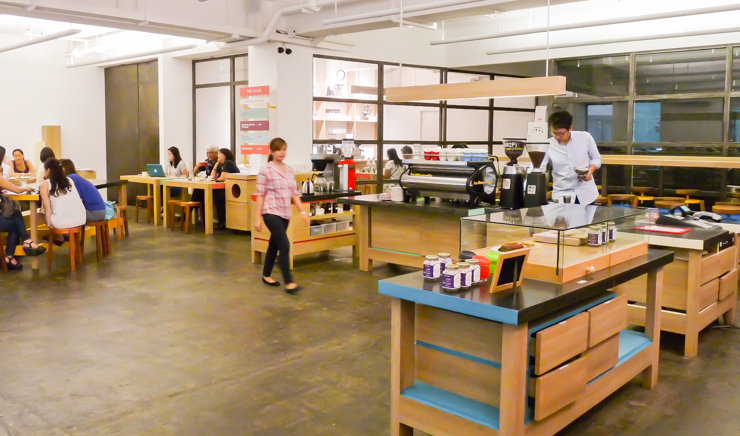 Traffic Jam and Affordable Transportation
Traffic is particularly bad during the rush hours of 8.00 AM – 10.00 AM and 5.00 PM – 8.00 PM on weekdays. However, the traffic is not as bad on Sundays so you can breathe a little. If you do not want to drive on your own, transportation in Makati is relatively cheap. The easiest form of transportation is online hailing apps such as Grab and Uber. Most rides within the city will only cost you around $4 to $6. There are also other options, such as bus, jeepneys, e-jeepneys, and taxi, but the fastest way to get around if you want to escape from the traffic is via the Metro Railway Transit (MRT). Alternatively, you can walk if your destination is close since the city has pedestrian-friendly sidewalks and underpasses.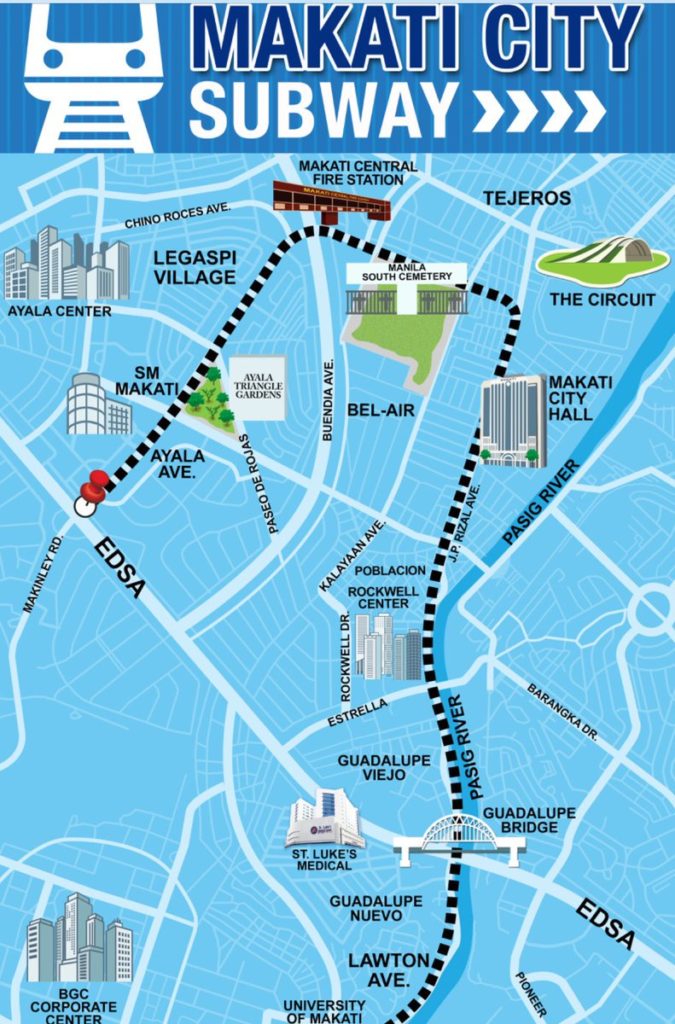 Healthcare
Makati is the center of the best healthcare institutions in the country. One of the more popular hospitals is Makati Medical Center, which is known as the leading hospital in the Philippines. The city has a healthcare program that provides residents with access to quality healthcare with free outpatient services and subsidized hospitalization. Additionally, you can enjoy alternative therapies at some of the best spa resorts.