With more than 12 million inhabitants, Metro Manila is the nation's capital region of the country and is composed of 16 cities packed with modern amenities, from government offices, corporations, shopping malls, hotels, condos, to universities, you will find everything you need conveniently located in the region. Manila is incredibly busy, and the streets are always filled with people and vehicles. On the other hand, it is also warm, endearing, and friendly, which is why many expatriates choose to settle here.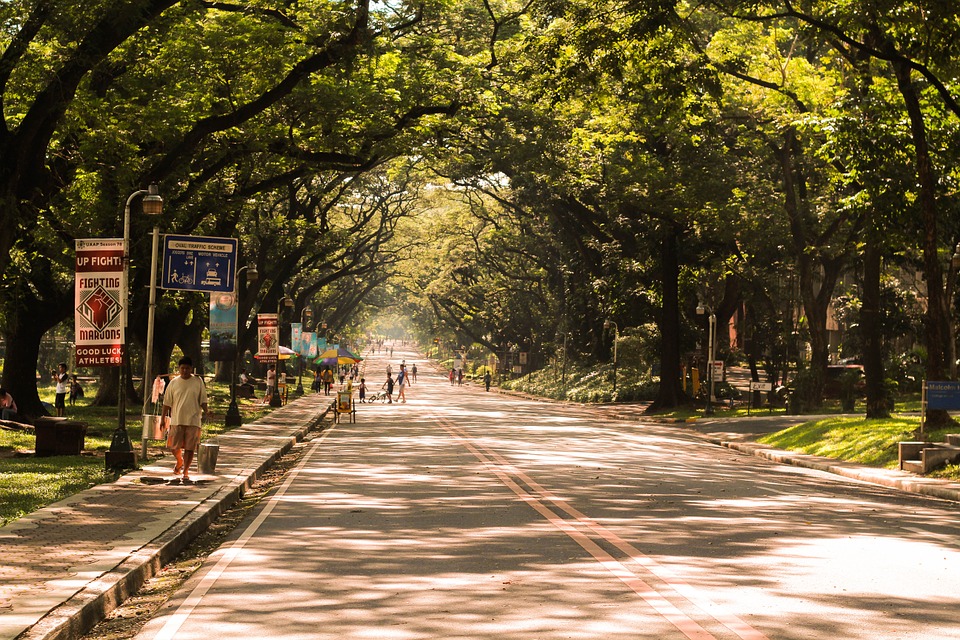 Every neighborhood in Metro Manila has its own characters. However, a number of different factors come into play when deciding on a place to live. The area you choose to live in plays a huge part in your quality of life. Whether you are looking for a neighborhood with delicious restaurants, excellent schools, proximity to your workplace, history, or nightlife, the following are the hottest neighborhoods if you are seeking your dream home. 
Also known as BGC, is currently the trendiest place in Metro Manila, both to live and to visit. The district is located in Taguig, 11 km south-east of the center of Manila. Before being transformed into an upscale district, it used to be a part of the main Philippine Army camp. Highly-urbanized and modern, it is not a surprise why this district attracted countless investors and local celebrities. BGC is pedestrian-friendly, flood-free, and self-sustainable. In addition to this, it also has almost everything you need. You can find an incredible selection of restaurants at all prices to suit your budget, there are great options for shopping from small shops to high-end brands, as well as green spaces and museums to relax after work or unwind during the weekend. Foreign embassies, international schools, and wellness centers are also available in BGC. Whether you are a short term visitor or a long-term resident, this is a great place to frequent.
Legazpi Village 
In contrast to Makati Central Business District's fast pace of life, Legazpi Village offers a more laid-back and calmer vibe. It reminds its visitors and residents to slow down and actually enjoy life. The whole area is like an oasis in the middle of the hectic Makati CBD. It is particularly popular among young professionals, thanks to its immense variety of cafés with artisanal drinks, delicious international restaurants, as well as an urban garden where people can do tons of activities such as picnic and jogging. It also houses a number of offices, which is why many top executives live and work within the area. Additionally, many families choose to live in the neighborhood because it is located near the best universities.
Ermita
Located in the central part of the city of Manila, it is a significant financial, cultural, and educational center. The district houses several businesses, offices, and universities. It offers easy access to the city's major roads and many attractions. Families with kids will enjoy living here because there are several museums and recreational parks within the area. You will also find one of the largest shopping malls in Manila, SM City Manila.
Ortigas Center
It is a prominent business district located within the shared boundaries of Pasig, Mandaluyong, and Quezon City. It has a wide array of important institutions, multinational companies, and industries. The area is known as the "Shopping Capital of the Philippines." Here, you will find many upscale malls, such as the SM Megamall, The Podium, Tiendesitas, and Robinson's Galleria. Thanks to its selection of accommodation and dining places, the area is the best place for expats. It is sometimes compared to Los Angeles because the area is buzzing with activities but still offers a relaxed vibe. The area is also a great place to live for any fitness buffs because it houses numerous fitness gyms and on weekends, some roads are closed for those who want to jog, run, or walk. 
Sampaloc
It is widely referred to as the "University Belt" because of its number of colleges and universities, including the oldest university in Asia: University of Santo Tomas. The area is known to have a youthful vibe, due to its population of students. Besides the universities, Sampaloc is famous for its Dangwa flower market where you can purchase cut flowers from all over the Philippines, mainly Baguio. The area also offers various historical sites since it was the location where American colonial troops and the Filipino revolutionaries fought.